Tonight's Concert Notes:
An American in Paris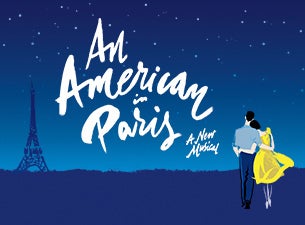 This is a classic symphonic poem, or tone poem, composed by George Gershwin in 1928. He wrote: 
"My purpose here is to portray the impression of an American visitor in Paris as he strolls about the city and listens to various street noises and absorbs the French atmosphere."
When the piece moves into the blues, "our American friend ... has succumbed to a spasm of homesickness." 
The original orchestra included an automobile horn and an authentic Parisian taxi horn that Gershwin brought back with him for the Carnegie Hall premiere.
El Salón Mexico
The piece is a musical depiction of an imaginary dance hall in Mexico City. 
Copland lamented 
that he lacked the ability to portray, or even understand, Mexico's complexity. 
 El Salon "contains three musical styles and goes through the series of three twice, starting each time with the upper-class music, passing through a more vigorous working-class music, and ending with the foot-stomping dance of the peasantry.
Divisions between the sections are clear, as if one had walked through a doorway
" (Wikipedia).
Seven Years in Tibet
From Film Score's Doug Adams: "Seven Years in Tibet seems to be Williams' love letter to Asian cultures. Yo-Yo Ma's cello playing is treated both in Western and Eastern senses. The focal point of the Western element is another wonderfully constructed string melody. Williams manages to takes a slippery collection of minor chords and make them sound positively warm and loving....The non-functional progression of the triads also serves to lend the score an intimate-epic sound, and that's an incredibly difficult balancing act for a composer....The Asian scoring is surprisingly textural for Williams. It tends to sway back and forth between genuine ethnic instruments and Western timbral approximations--like pads of harp, celeste, crotales, and wind chimes." 
The Witch and the Saint

This is the story of Sibylla and Helena, who were twins in Germany in the 1500s.  When Sibylla was young, the village noticed her unexplainable knowledge of the future. She was labeled "witch" and "sorceress" by the townsfolk and was hated and feared and sent to jail for life.  Helena was sent away to a convent to be raised in the church as a nun and was seen as a saint and sage by everyone. Helena freed her sister from jail and they ran off towards the forest until they got captured. Helena drank a poison and died in her sister's arms. Sibylla's heart was shattered and she was never seen again.
Pines of the Appian Way
This is the fourth movement of the Pines of Rome, a symphonic poem that depicts pine trees in various parts of Rome at different times of the day. This movement occurs at dawn on the Via Appia and represents a triumphant Roman legion marching to Rome along this great military road. Respighi wants the ground to tremble as the army marches.  The audience will feel that trembling from the percussion through very strong, steady beats. 
Sonoran Desert Holiday
This is a quasi-programmatic piece, the final in a series of eight overtures which began in 1953 with Savannah River Holiday. Although no specific program is intended, there are gestures and allusions to night, to sunrise, to native american and Hispanic influences, to wide open southwestern expanses, and to the remarkable variety of holiday experiences available in this diverse and beautiful part of our country.  The form of the overture is ABA with an atmosphere introduction and a short coda.
Celebration Tribalesque
Imagine celebrating life with chanting, singing, clapping and dancing. That's what this work depicts.  Perhaps it shouldn't be referred to as a "work" since this piece is all about playful aspect of life. 
This highly rhythmic piece was inspired by the customs and music of tribes across Africa. Various eighth note groupings in 5/4 and 6/8 create a most interesting rhythmic feel in this uniquely compelling work.  It has the feel of an instant classic.
Heaven's Light 
Composer Steven Reineke: "In the early morning hours of Friday, October 4, 2002, a house fire took the life of Holly Spivey, her mother, and her father. It was Homecoming at Evans High School in Evans, Georgia, and the student body, especially the band students, were in a state of shock. One of Holly's closest friends wrote this about her: 'Holly was this bright shining star who lit up everyone's life by being in it. She always made it comfortable for people, especially freshman just starting out. She had many interests but nothing quite impacted her like the band. Her big infatuation was with the stars. Now she is a star watching over us.' That was all the inspiration I needed for
Heaven's Light
."
Slavonic Dances
"The Slavonic Dances are a series of 16 orchestral pieces composed by Antonín Dvořák in 1878 and 1886 and published in two sets as Opus 46 and Opus 72 respectively. Originally written for piano four hands, the Slavonic Dances were inspired by Johannes Brahms's own Hungarian Dances and were orchestrated at the request of Dvořák's publisher soon after composition. The pieces, lively and full of national character, were well received at the time and today are among the composer's most memorable works, occasionally making appearances in popular culture.
Unsure how to begin, Dvořák used Brahms's Hungarian Dances as a model—but only as a model; there are a number of important differences between the two works. For example, whereas Brahms made use of actual Hungarian folk melodies, Dvořák only made use of the characteristic rhythms of Slavic folk music: the melodies are entirely his own. Simrock was immediately impressed by the music Dvořák produced (originally for piano four hands), and asked the composer for an orchestral version as well. Both versions were published within the year, and quickly established Dvořák's international reputation" (Wikipedia).
The Winds of Poseidon
"The symphony is based on "The Odyssey," the classic tale of Odysseus, the shipwrecked warrior who wanders the land and sea for ten years. This ambitious movement captures the essence of the powerful winds and waves that propel Odysseus on his journey. Creative effects, challenging writing and bold melodies all combine to form the next in a long line of successes for the composer" (
JW Pepper
).